Serendipitous encounters at this Indiana coworking

04 Nov 2019 Smart Ninja
(This is part of a series of interviews with SmartNinja location partners.)
Switchboard is one of the most popular coworking spaces in Indiana. We decided to ask the Switchboard Team a couple of questions so that our students and anyone else interested in joining a coworking space can learn more about the place.
1. Hi! Please briefly describe your coworking space. Where is it located and what are the best ways to reach it?
Switchboard is located in the heart of Fountain Square, Indianapolis' favorite arts and culture district, one mile southeast from the center of downtown.
We're steps away from the best restaurants, coffee shops, breweries and entertainment venues in the city.
You can easily reach us by public transportation (2 blocks from Red Line), car or scooter share (2 blocks from 2 different Blue Indy stops), walking or biking (we are just off the Cultural Trail, our city-wide walking and bike path), or by car (we are a block from the I-65/I-70 exit, surrounded by ample free dedicated and neighborhood street parking).
2. How many coworkers can your place host? How many desks/spaces are "fixed" and how many flexible?
We currently have 140 working at Switchboard in some capacity. We have 22 private offices, 36 flexible seats in our coworking area, and 15 fixed desks on our mezzanine level.

3. Do you offer any separate offices for companies? Can a person or a company rent an office at your coworking space?
Our 22 private offices house both single remote workers and companies with 8-9 employees.
4. How do you take care of entertainment? Any ping-pong or foosball tables there? Do you organize community brunches or trips?
We host monthly happy hours and monthly educational breakfasts.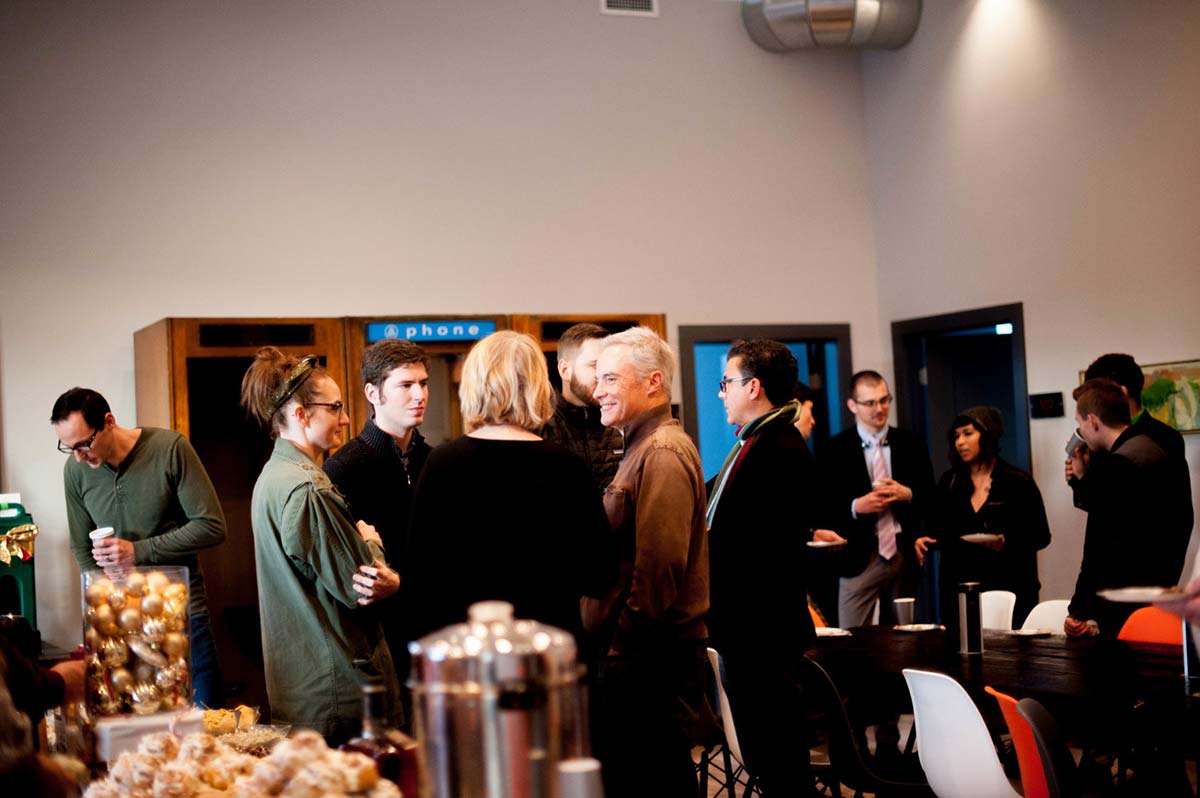 5. Are there any private common rooms available, like a conference room or a "phone booth" (for video calls)?
We have three phone booths and two conference rooms. One conference room is more traditional (a large table and comfortable chairs) and one is cozy with a sofa and soft chairs. Both rooms have smart TVs and large whiteboards for meetings.
6. What's the craziest/funniest thing that has ever happened in your coworking space?
We really enjoy serendipitous encounters... people cross paths here who realize they went to elementary school together, or worked at the same Chili's in high school, or are good friends with someone across the world who someone else has spent 3 months trying to reach.
For a while, we had multiple people with Japanese connections, including 2 who grew up in Japan, 1 other who was a Japanese major in college (and now works in construction!), 2 who ran different translation services, and 2 who were traveling to Japan for the first time.
7. Have you had any international visitors (like digital nomads) in your coworking space? Which countries did they come from?
We regularly host a team from London that has contracts in Indianapolis. We have had remote workers from Mexico and Puerto Rico, as well.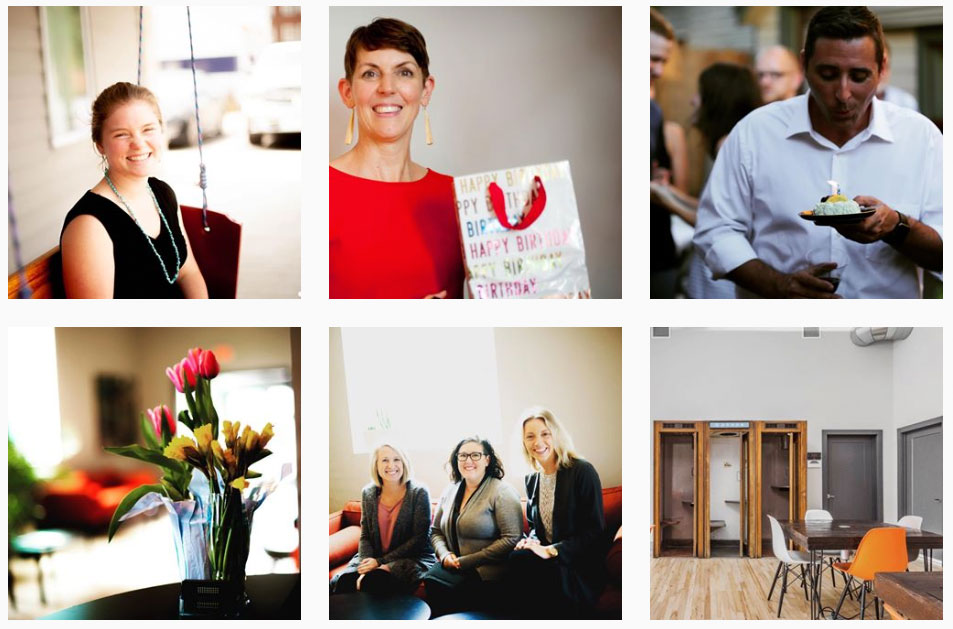 8. What kind of skills do people in your coworking space have? Is it mostly programmers, or marketers, etc.?
We have a team of architects, a few teams of software developers, some people in marketing, 3 executive directors of foundations, school administrators, church planters, lawyers, real estate agents, a health and wellness coach, general contractors, and more!
9. Where do people from your coworking space most often go to lunch? Do you have a dining room and a kitchen in your space? Any visiting chefs?
We have a kitchen. Many of our members bring their lunches. Because we are in such a great neighborhood for restaurants, we have multiple great options within easy walking distance (brunch, Mexican, Thai, vegan, etc.).
Many people get delivery through Uber Eats, Door Dash, or Cluster Truck (all of whom service our area).
10. Would you like to share anything else with us? What is the best way to reach out to you and where can our readers get more information?
See our website – www.switchboardindy.com – or follow us on social media to see what we're up to. I can be reached at [email protected] or 317-316-4200.
switchboard
coding
school
coworking
partner
indiana
indianapolis