Meet the Hive - A coworking space that's perfect for ghost busters! :)

04 Nov 2019 Smart Ninja
(This is part of a series of interviews with SmartNinja location partners.)
The Hive is a warm and cozy coworking space with two locations in downtown Milwaukee.
The coworking space is operated by Mo Crosby, Michael Sampson, and Kelsey Lawson. We decided to ask them a couple of questions so that our students, who will take coding courses at that location, can get to know them better.
1. Hi! Please briefly describe your coworking space. Where is it located and what are the best ways to reach it?
The Hive offices were created by entrepreneurs, for entrepreneurs. We are creating coworking communities within our bright fun walls welcomed to any startup or entrepreneur looking for a fresh take on the Milwaukee coworking scene.
The Hive has two locations in Milwaukee, WI - one on Milwaukee St. (720 N Milwaukee St. #300) and the other on the Jefferson St. (770 N Jefferson St. #230).
2. How many coworkers can your place host? How many desks/spaces are "fixed" and how many flexible?
At the Milwaukee St. location we have 6 Dedicated Desk (fixed), 12 Hot Desk/Daily Pass (flexible), 8-10 person conference room, and 4 large private offices on an annual lease.
At the Jefferson St. location there are 9 Dedicated Desk, 5 Hot Desk/Daily Pass, 50+ person conference room, and 6 two-five person private offices on 6 month to annual lease.

3. Do you offer any separate offices for companies? Can a person or a company rent an office at your coworking space?
Yes, our offices hold 2-10 people depending on the office. The leases are 6 months to one year.
4. How do you take care of entertainment? Any ping-pong or foosball tables there? Do you organize community brunches or trips?
Dart board, board and video games (we host game nights too), basketball hoop, library of books, ect. We have a lot of events that include fun, not just networking and panels. We host a monthly Hive Happy Hour as well.
P.S – we have handheld Galaga and Oregon Trail games with ongoing leader boards posted! ;)
5. Are there any private common rooms available, like a conference room or a "phone booth" (for video calls)?
We do not offer a closed phone booth but there are areas that are much quieter than others. A seating area outside of the common area is great for phone calls. Our conference room at Milwaukee St. can be used at any time or rented out, this is also used as a phone call area quite often. At Jefferson St., the conference room rental works a bit differently.
6. What's the craziest/funniest thing that has ever happened in your coworking space?
We have quite the space filled with all types of people. Quite a few of them have mentioned the possibility of ghosts! :) (The Milwaukee St. location is in a building that was built in the 1800s!)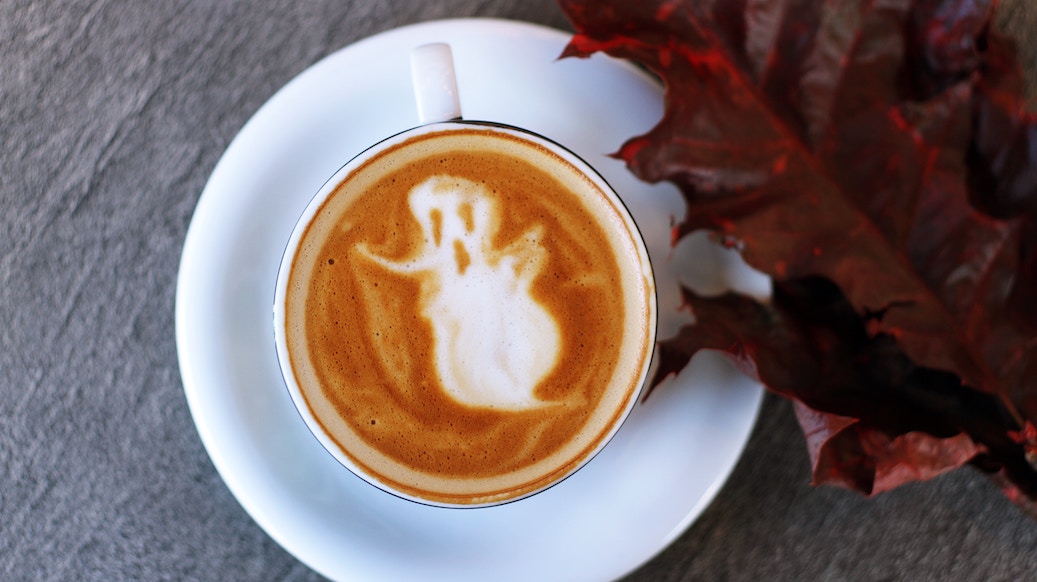 In addition, we had a very entertaining time booking out our conference room during Wisconsin sports playoff events and getting the gang together to take a break from their work day.
Some days get a little crazy with all the dogs (yes we're dog-friendly) running around and playing, even a cat or two has made its way into our facility.
7. Have you had any international visitors (like digital nomads) in your coworking space? Which countries had they come from?
We have had quite a few! We are situated downtown Milwaukee in between quite a few prestigious hotels so we get a lot of visitors from out of town. Everything from a German man about to start his own coworking facility to a couple from South America and a few Frenchmen in the marketing field.
8. What kind of skills do people in your coworking space have? Is it mostly programmers, or marketers, etc.?
Milwaukee St. has more of our creatives; including marketing, photography, music, design, ect. We also have a team of business to business sales from a phone carrier, though! In the past we have had lawyers and non-profit employees even.
Jefferson St. includes more IT, investment firms, engineers, event planners, and restaurant industry entrepreneurs.
9. Where do people from your coworking space most often go to lunch? Do you have a dining room and a kitchen in your space? Any visiting chefs?
We offer discounts around town for coffee shops and restaurants (and so much more!) so a lot of people patronize those businesses. Otherwise, we are surrounded by amazing lunch spots of all cultures!
Jefferson St. has a dining area and kitchen that is used every day.

10. Would you like to share anything else with us? What is the best way to reach out to you and where can our readers get more information?
The best way to get to know us is through our team. Find out more about us at this link and feel free to reach out with any questions!
Please email mcrosby@thehivemke.com or visit www.thehivemke.com for more information.
the hive
milwaukee
coworking