Mark Dalnodar: Take chances and don't be afraid to fail!

27 Nov 2019 Miha Fabjan
Intelligent and seriously funny, Mark Dalnodar is a Brew City co-founder and senior account executive. Alongside Amanda and Dan, we credit Mark for helping elevate Brew City Marketing from a humble outfit servicing a handful of clients to the organization it is today: a trusted name in Milwaukee marketing with over 500 clients and a perfect rating on Google.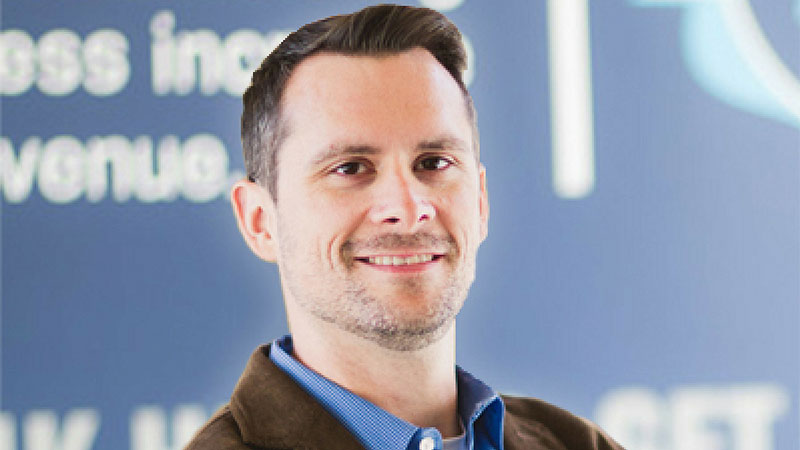 Mark's days are spent handling finances, managing account relations and meeting clients in and out of the office. Beyond sales, Mark finds fulfillment in demystifying for clients the finer points of web design, social media and search engine optimization.
He's always increasing his knowledge of digital marketing and is eager to share what he's learned. His expertise is such that he's been asked to speak to audiences at SCORE, Marquette University and UW-Milwaukee. Of a presentation Mark gave at Marquette University, PhD student April Newton had this to say:
"Mark has spoken to my Marquette University students on two occasions about website design. He's clear, direct and gets through a lot of information in a short class period. I appreciate that he always explains acronyms, vocabulary and concepts in a way that anyone, even those without much Web design or hosting experience, can understand. He knows how to pare down information to what's most important and keep his presentation moving along!"
What does Mark love most about his role? Learning about new businesses and connecting clients to resources that can help them improve their digital footprint. To Mark, success is only gained when a client achieves leverage online.
Mark is a graduate of UW-Milwaukee with an impressive sales cred. In his downtime, Mark enjoys spending time with his wife and two young children. He also enjoys woodworking, landscaping and spending time in the great outdoors.
Learn more about Mark, Brew City Marketing Agency and SEO in the interview below:
1. What would you say is unique and/or challenging about the Milwaukee SEO industry?
A few things come to mind in response to this question. First is that the competition has definitely grown since we first launched in 2009. There are dozens of more options for local SEO companies in the area then there were 10 years ago. In addition, as in any market, SEO is constantly changing and it's a challenge to stay in front of the trends. Also, there is a lot of misinformation out there and some bad players who burn clients and leave them feeling as though they cannot trust SEO's.
2. How does your agency stand out in a crowded market like Milwaukee?
We pride ourselves on good customer service and our ability to execute as we say we will. We have more positive reviews online than any other Milwaukee SEO company and that helps us to stick out.
3. Can you share a success story from a local SEO campaign centered around the Milwaukee area? Include any stats and highlights if possible.
JBS Construction is a current SEO client who we first brought on 8 years ago. At the time, they were a small company and didn't rank well online. We developed a new website and started doing local SEO. The company has ballooned and has multiple crews in the years since. We have taken their company to the top of the search results for multiple keywords (main and long-tail) and increase calls and contact forms. The client is averaging 30 contact form submissions monthly.
4. What is the best advice you ever received in business?
Take chances and don't be afraid to fail. It's sometimes more costly to mull it over rather than take action. We are continuously growing and changing and it's allowed us to be innovative and malleable.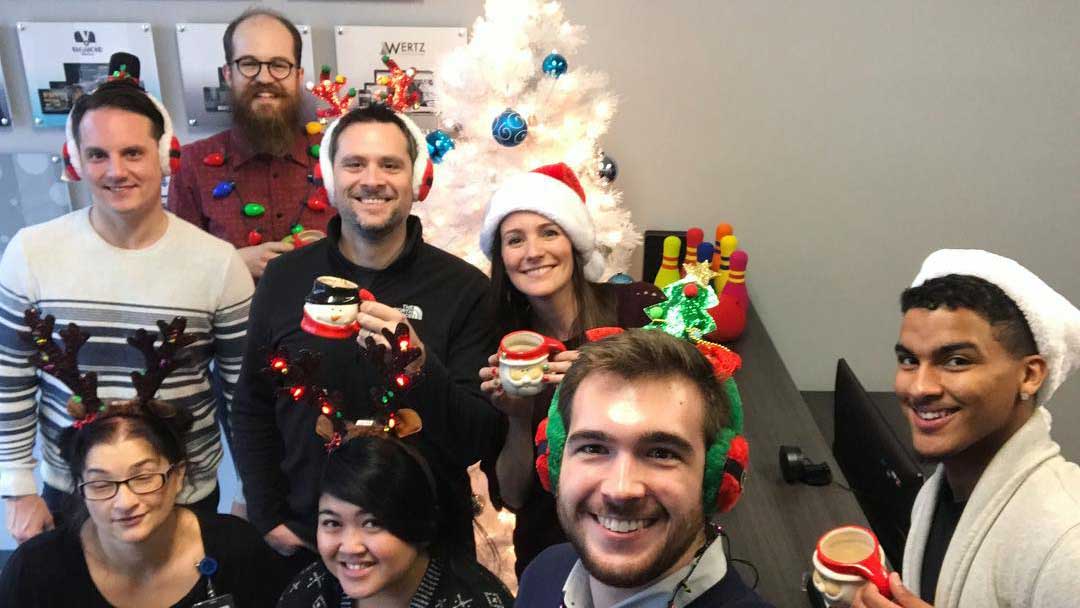 5. What do you think is the most important quality that makes an agency truly great?
Customer service stands out but also delivering good quality results. Our clients care about success the most and in order to truly be a great company, I think it's important to deliver on what you sell.
6. Any predictions for the future of SEO?
I think that Google will continue to push their ads sections on page one. In addition, I think they will develop new ways to target businesses using services that force the business owner to work directly with their agents while attempting to leave the SEO's out. I think it's important to find new ways to deliver alternative marketing services to existing clients to continue to stay relevant while Google continues this trend.
7. What is your reaction when you hear that "SEO is dying"?
The same reaction that I have when I hear that the Yellowpages is dead. That industry found a way to stay relevant by launching yp.com. Sure, SEO will change and may eventually become obsolete or a completely different version of itself, but people will continue to be influenced by advertising and accruing a customer base eager to attract new business will allow innovative SEO companies to continue to flourish.
8. What do you think is the most important contributor of keeping clients happy?
Customer service.
If you link this interview please like and share it on your social media! If you would like to learn more about Brew City Marketing Agency, check out their website at https://brewcitymarketing.com/.
interview
smartninja partner
marketing agency