Interview: SmartNinja Instructor who met Tommy Wiseau

20 Jan 2020 Miha Fabjan
Jarred thinks coding is a beautiful art that gives ordinary people the power to be magicians. We couldn't agree more! :) He is a full-time Data Engineer and our new SmartNinja coding instructor in Milwaukee, WI. Learn more about Jarred in the interview below.
Hey, please tell us who you are and what you do.
My name is Jarred Glaser and I am a Data Engineer at a large company in Milwaukee, WI.
How does your usual day look like?
Most of my days consist of using different data tools and technologies such as Python and SQL to pull data together that enables business users to find new insights with their data and automate their mundane daily tasks.
What did you want to become when you were a kid?
When I was a kid, I wanted to be a videogame designer. I did end up doing a job where I code, but not on videogames. However, I still think my kid self would think what I do is pretty cool.
What achievement or project are you most proud of?
For my master's thesis, I used machine learning with google search data to predict stock price directional changes.
I had a lot of fun working on the paper and using Python and R to collect data and code my models. It was a great way for me to see how powerful machine learning and programming can be.
What's the craziest/funniest thing that has happened to you?
I got to meet Tommy Wiseau, the director and lead actor in the critically acclaimed, cult classic "The Room".
Do you have any hobbies?
I love to play video games, play guitar, and drink Milwaukee craft beer.
I also spend a lot of time hanging out with my newborn son who was just born this previous December.
Do you have any personal principles that you try to live by? What are they?
I want to live my life continuously learning. I always try to go about my day learning at least one new thing. I find a lot of fulfillment in bettering myself both professionally and as a person.
You're a SmartNinja coding instructor. What is your motivation for teaching?
I love helping people to unearth the skills and passions they never knew they had.
Coding is a beautiful art that gives ordinary people the power to be magicians, commanding a computer to do all sorts of amazing things. I hope to share this awesome power with others.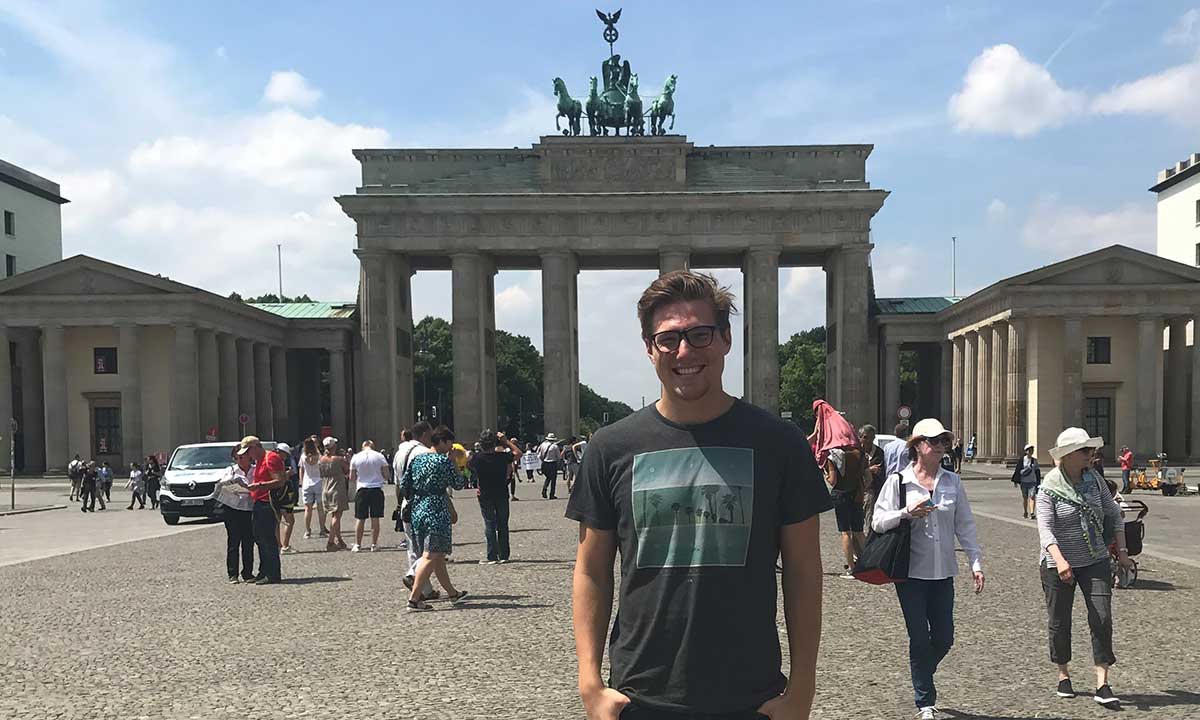 Do you have any advice for people who'd like to start learning how to code and perhaps become professional programmers someday?
Start small and work your way up. Learning to code can be a daunting task, but if you work towards small accomplishments and code something you are interested in, you'll impress yourself with how much you can do.
Those little wins really start to add up, and before you know it you'll have the skill sets to take on new and exciting projects using programming.
Where do you see yourself in 10 years?
I hope to continue to grow and develop as a data engineering professional. I would love to help build new and exciting technology solutions in this field.
I believe we are just seeing the tip of the iceberg in what data technologies have to offer, and I want to be at the heart of these amazing advancements.
instructor
interview
jarred
glaser
tommy wiseau