Meet a coworking place with arguably the best view in Indy

03 Mar 2020 Miha Fabjan
Hi, please briefly describe your coworking space. Where is it located and what are the best ways to reach it?
Cowork 1010 is located on the top floor of the first building of the iconic Indianapolis Pyramids. We created the space to be more than just a simple coworking studio, it was created to be a welcoming atmosphere and culture that you can look forward to walking into every day.
How many coworkers can your place host? How many desks/spaces are "fixed" and how many flexible?
Our entire space is open desking, first come first serve. We have two conference rooms. The Indy Conference room can seat up to 16. The Nest conference room can seat up to 7. Including the conference rooms, we can have up to 75 people working within our space at any given time. Tons of room!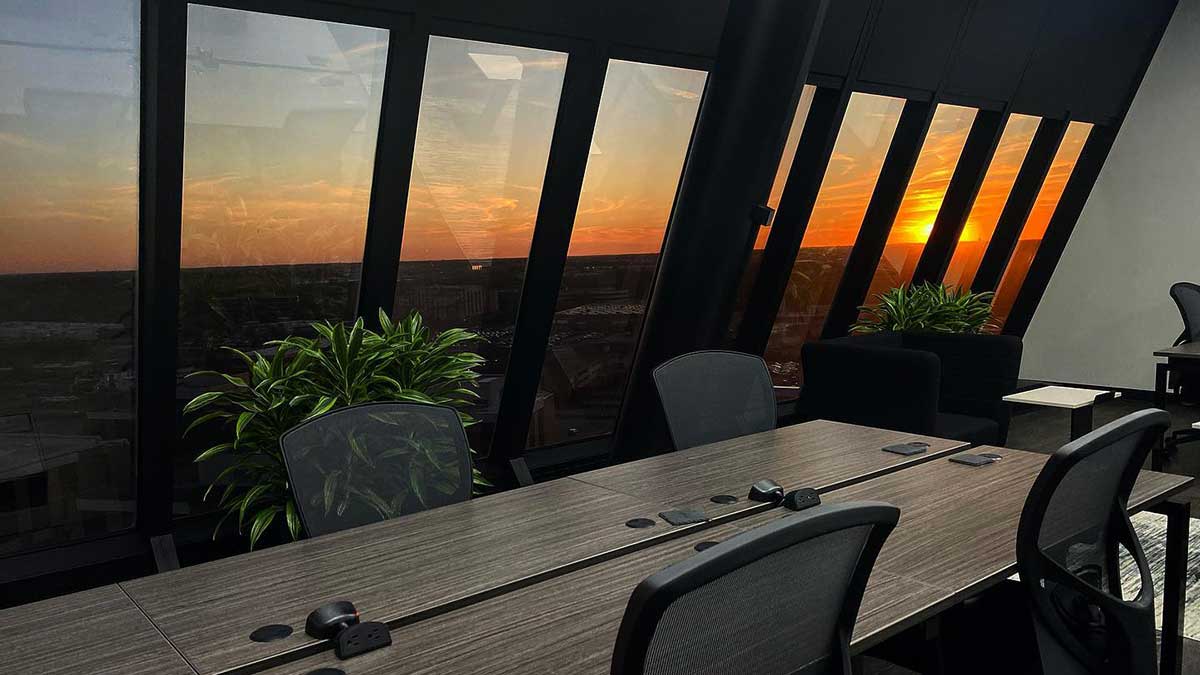 Do you offer any separate offices for companies? Can a person or a company rent an office at your coworking space?
Unfortunately, we do not.
How do you take care of entertainment? Any ping-pong or foosball tables there? Do you organize community brunches or trips?
We do not have any gaming tables in this space but hope to have them in other spaces as we expand. We do not organize any community brunches or trips, but if someone would like to rent one of our conference rooms and cater in, they're more than welcome!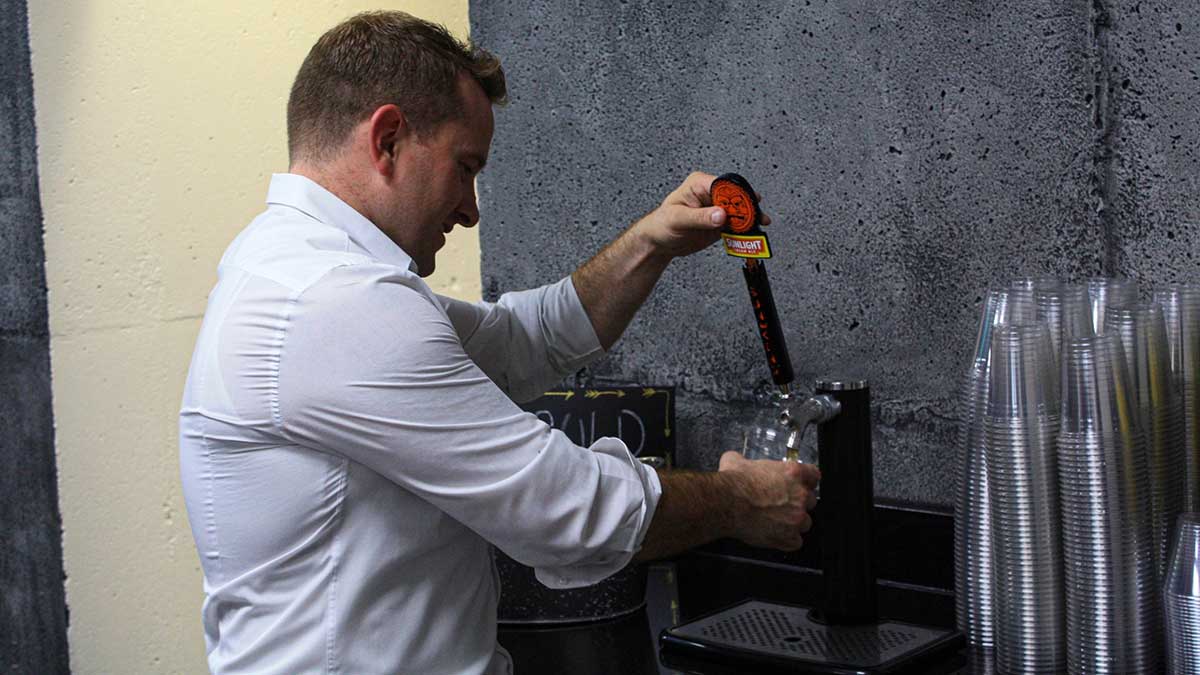 Are there any private common rooms available, like a conference room or a "phone booth" (for video calls)?
We have two conference rooms, 3 single-person phone booths, and one duo-pod phone booth that seats 2.
What's the craziest/funniest thing that has ever happened in your coworking space?
Nothing too crazy! We have only been open for business for a short time. I'll keep you updated though!
Did you have any international visitors (like digital nomads) in your coworking space? Which countries did they come from?
Nothing yet!
What kind of skills do people in your coworking space have? Is it mostly programmers, or marketers, etc.?
Everyone is completely different. We have financial planners, graphic designers, a nanny company, interior designers, cloud-based IT people… you name it!
Where do people from your coworking space most often go to lunch? Do you have a dining room and a kitchen in your space? Any visiting chefs?
We have a small café located within the Pyramids. Most tend to go to one of the local dining options in the area.
Would you like to share anything else with us? What is the best way to reach out to you and where can our readers get more information?
Please feel free to drop in whenever you like! You can book a tour of our space online at cowork1010.com (Contact info: info@cowork1010.com & 317-608-2927).
coworking
indy
Indianapolis
cowork1010