Joey: Kindness goes a long way, especially in software development

21 Jan 2020 Miha Fabjan
Meet Joey Zielinski, a software developer and our new SmartNinja coding instructor at SmartNinja Indiana. Learn more about him in this interview.
Hey, please tell us who you are and what you do.
My name is Joey Zielinski and I'm a software developer based in Indianapolis. I have mostly been working on a web app for the company I work for, writing a lot of Python code.
How does your usual day look like?
My time at work is spent working on new features, fixing bugs, mentoring peers (and asking for help as well 😄) and going to meetings. Most of the time though, I would say, I am coding on my laptop.
What did you want to become when you were a kid?
I always wanted to be a professional athlete in whatever sport I was involved in at the time. Anything from football, basketball, baseball, soccer, to long-distance running.
What achievement or project are you most proud of?
I was happy to be a part of the team that converted a web app from a framework called Zope to Django. That was my first project as a software developer and it was a huge learning experience so early in my career.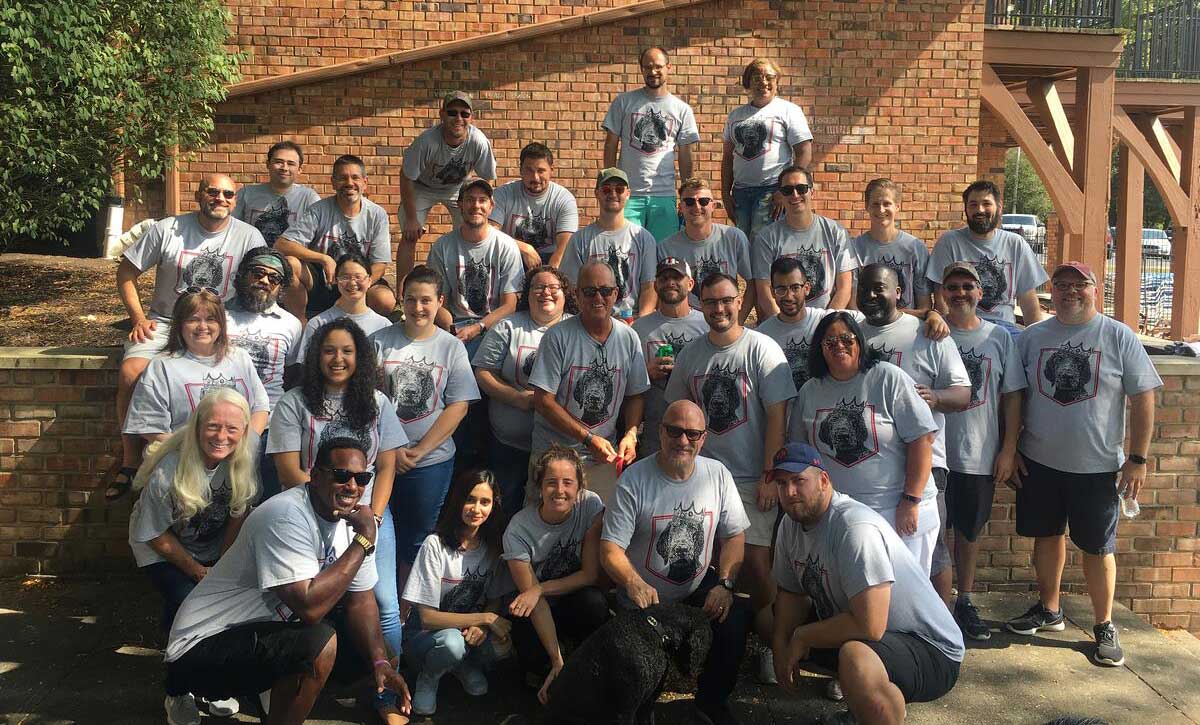 What's the craziest/funniest thing that has happened to you?
I had a crazy experience a couple summers ago driving across Ireland in a rental car. It was the first time I drove on the left side of the road while being on the right side of the car.
The hardest part was driving on winding country roads with only one lane for traffic going both ways. Somehow I never got in an accident!
Do you have any hobbies?
I enjoy running, playing board games and video games, and playing recreational sports like kickball and dodgeball. I like to stay active and I can be competitive at times.
Do you have any personal principles that you try to live by? What are they?
My biggest principles are working hard to achieve goals, enjoying time with friends and family, and just trying to be nice to people. I think kindness goes a long way, especially in software development.
You're a SmartNinja coding instructor. What is your motivation for teaching?
I have always wanted to teach in schools later in my career, so being a SmartNinja instructor sounded like a great opportunity to practice teaching.
I also want to give back to the community and share the knowledge I've gained in my career to hopefully help others.
Do you have any advice for people who'd like to start learning how to code and perhaps become professional programmers someday?
My advice is to pick a programming language or small project and work on it a little every day. I think a huge obstacle when first starting is being overwhelmed by all of the available programming languages and options out there.
Try to keep things simple at first and don't be afraid to ask for help online or go to meetups to learn from others.
Where do you see yourself in 10 years?
In 10 years I would like to have a more senior role at a company, ideally a startup. I get a lot of enjoyment out of working on new things.
interview
instructor